Exchange for Change
Gifts
Amount Raised

of

Private Matching Funds

Remaining
Exchange for Change teaches writing in prisons and runs letter exchanges between incarcerated students and writers studying on the outside. By preparing prisoners for their reentry into the outside community and preparing that community for their return, Exchange for Change provides vision and understanding on both sides of the fence.
2103 Coral Way, Second Floor

Coral Gables, FL 33145-2660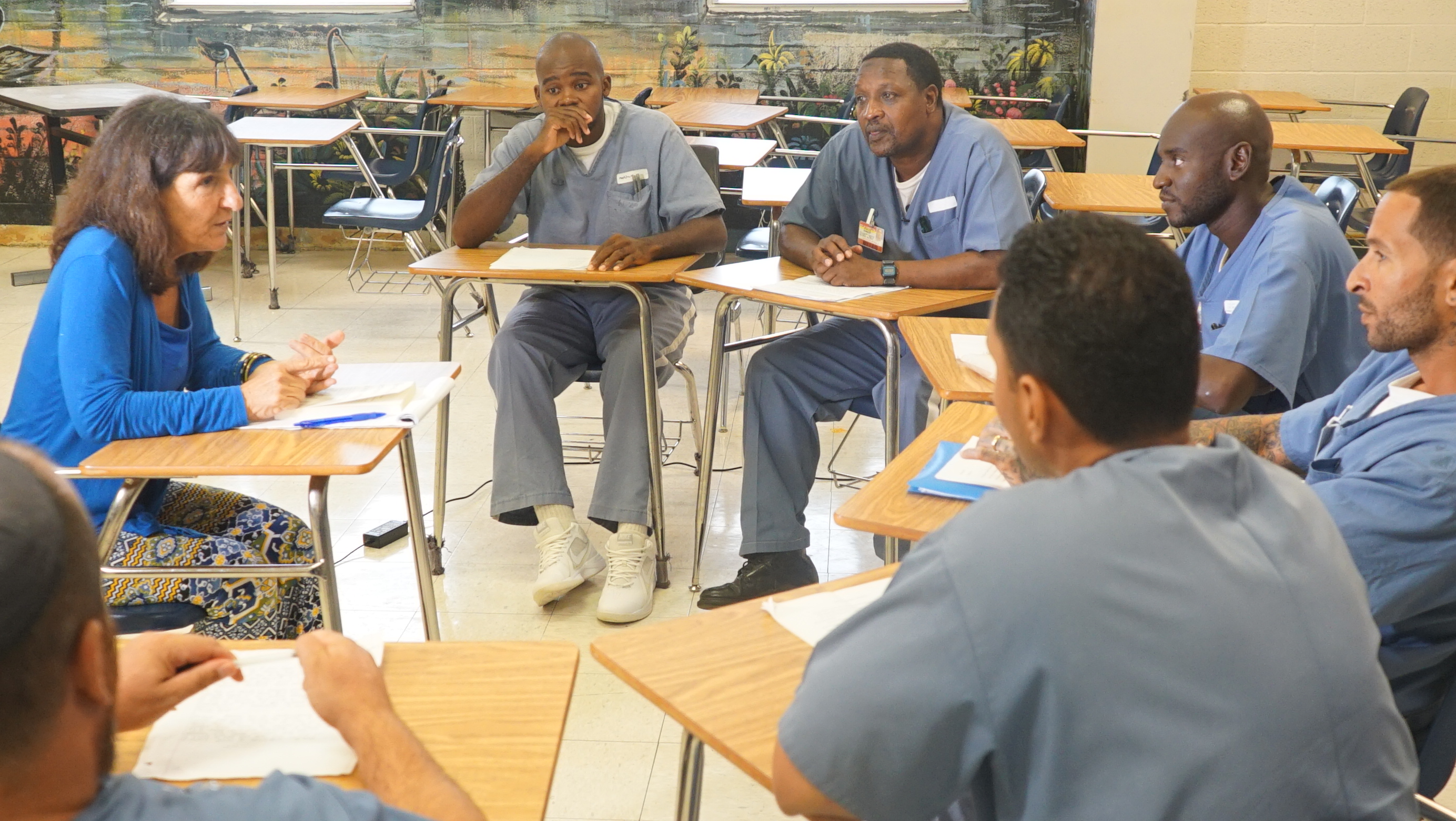 Executive Director Kathie Klarreich conducting an exchange with inmates.