Equality Florida Institute
Gifts
Amount Raised

of

Private Matching Funds

Remaining
Equality Florida is the largest civil rights organization dedicated to securing full equality for Florida's lesbian, gay, bisexual, transgender, and queer (LGBTQ) community.
P.O. Box 13184
St. Petersburg, FL 33733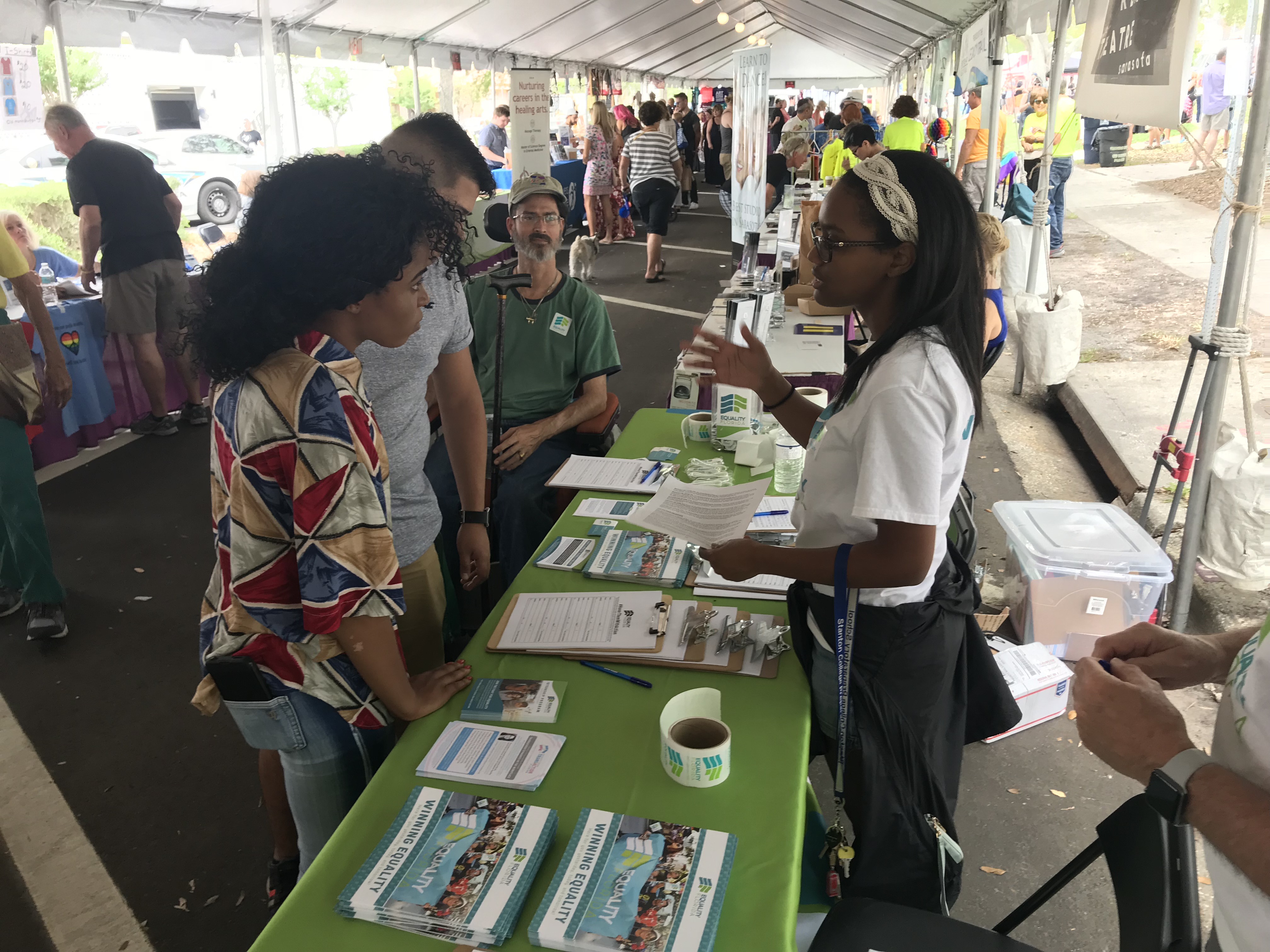 An Equality Florida representative staffs a table at the annual Harvey Milk Festival in Sarasota. Equality Florida staff and volunteers attend events throughout the state to educate people about the organization's work.