100+ Abandoned Dogs of Everglades Florida
Gifts
Amount Raised

of

Private Matching Funds

Remaining
Right now, hundreds of abandoned dogs are roaming in the Everglades area of Florida (Florida City, Homestead and Redlands) and the surrounding areas of SE Florida. They are hungry, thirsty, injured, sick, pregnant and more. They have been dumped there by their previous owners, often after being neglected and abused for years. These poor, lost souls are left to survive in the harshest of conditions. They battle extreme heat and dehydration, endure mosquito attacks and tick infestations, suffer from heartworm and mange, dodge speeding cars, and fight off poisonous snakes, alligators and other wild animals. We have grown so large since our beginning that we now also assist police in cruelty cases, and rescue dogs from all around Miami-Dade County. Our mission is to rescue them, bring them back to health, and show them that not all humans are bad, and that love and a warm bed are just around the corner. Beyond that, we work to raise awareness about this brutal reality happening right in our community, with the hope that our message will result in alternative solutions and more responsible and humane decisions by pet owners. We are a 100% NO KILL 501c(3) organization, fully dependent on community support to fund our rescues and veterinary bills for these desperate pups. Please help us make a difference by donating, adopting, fostering and being a voice for these helpless animals. Over 3,700 lives saved! We can't do this alone.There is power in numbers! Rescue, Revive, Rehome!
345 East Commercial Blvd
Oakland Park, FL 33334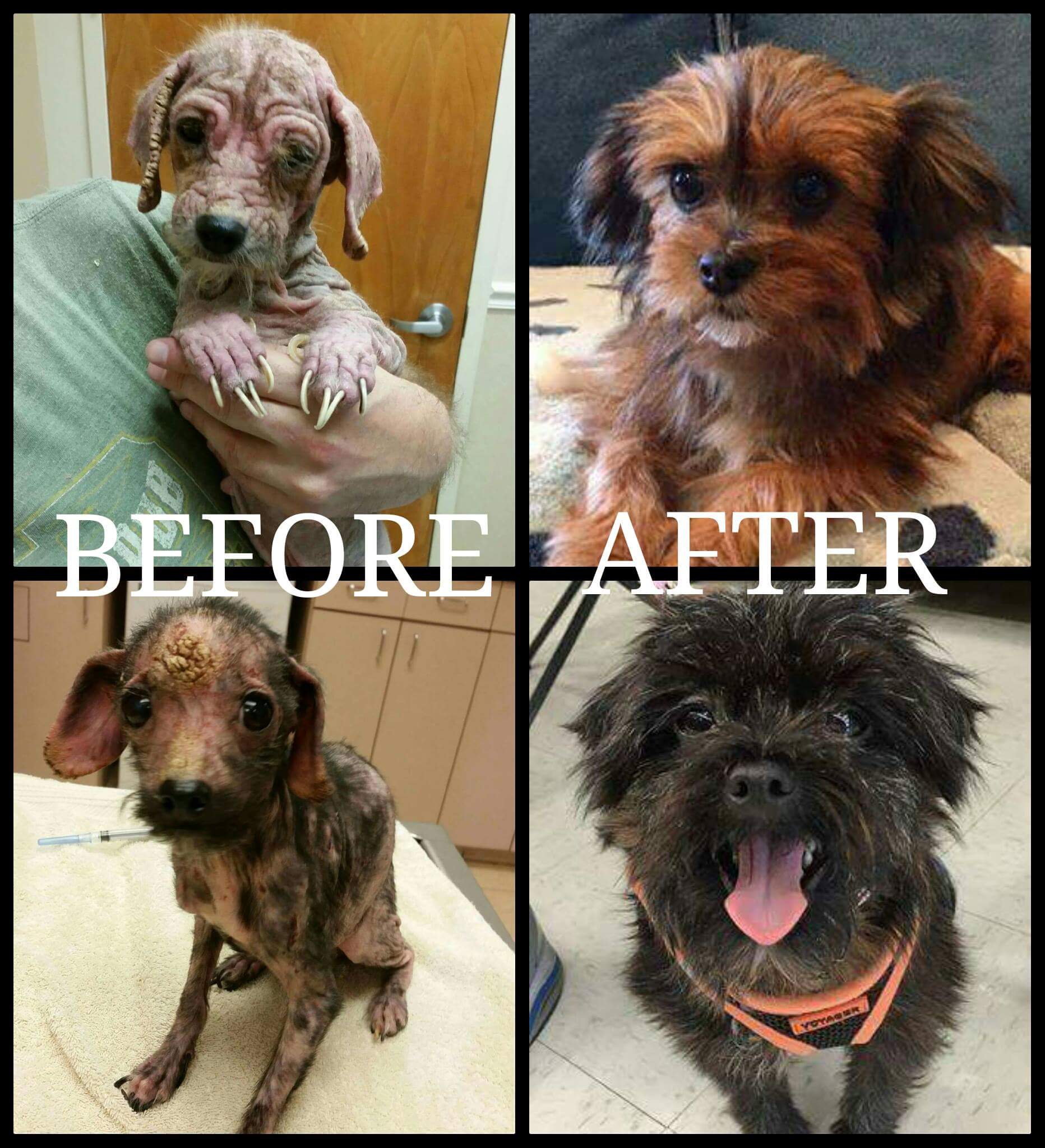 Will & Grace, rescued from a hoarding house in Liberty City.. lovingly fostered and shown they can trust humans again. Grace is adopted and loving her new life, and Will has an adoption pending.